Board of Education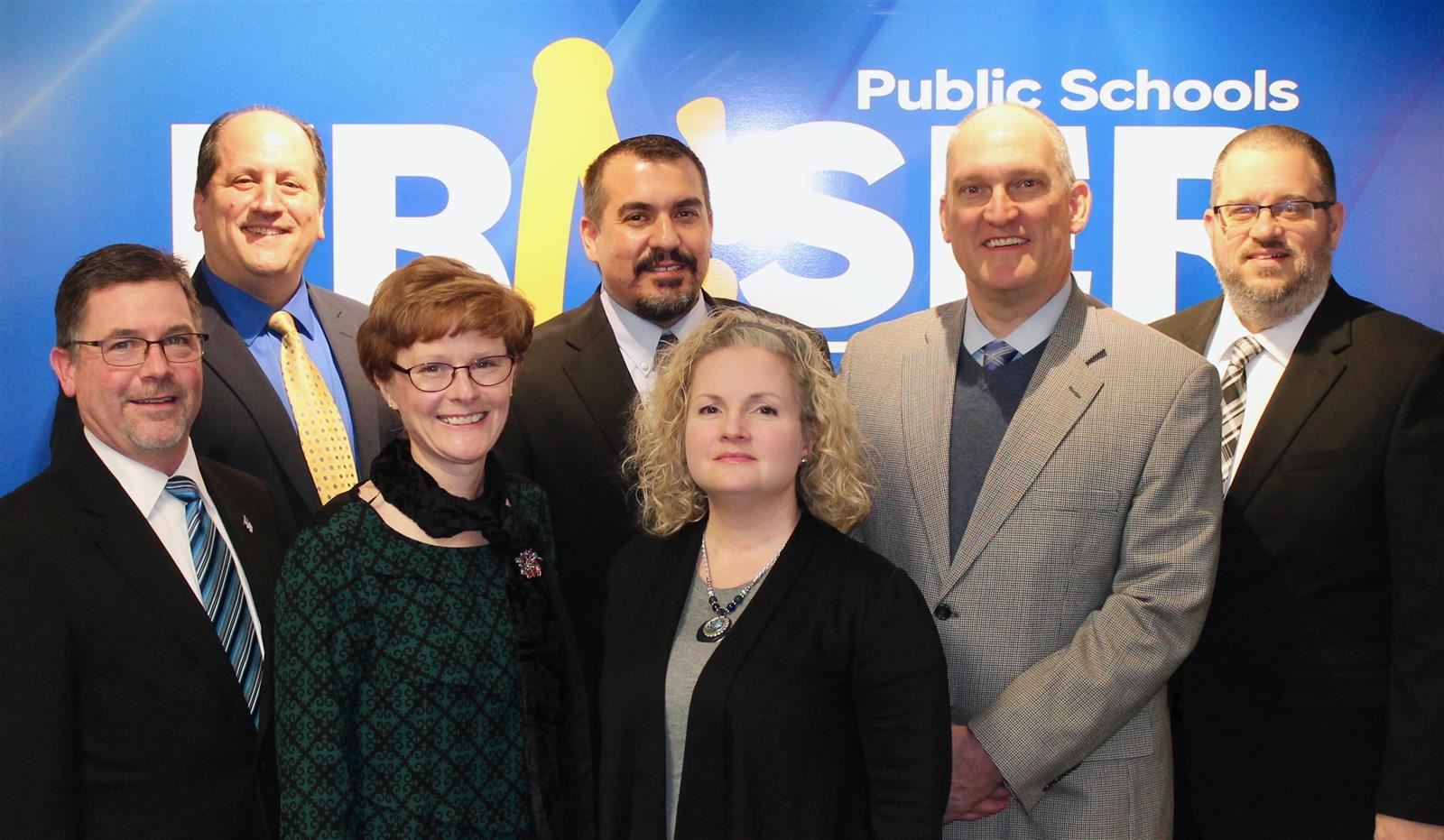 From left: Vice President Jim Birko, Treasurer Ron DelVillano, Secretary Linda Corbat, Trustee Todd Koch, President Laura Edghill, Trustee Dan Stawinski, Trustee Scott Wallace.

Superintendent Search
The search for a new superintendent is currently ongoing. For more information, including a search timeline, please visit fraser.k12.mi.us/SuperintendentSearch.

The Fraser Public Schools Board of Education is a seven-member legislative body elected by residents of the district. The Board consists of a president, vice president, secretary, treasurer and three trustees.

The Board of Education is responsible for local school matters established by the Michigan Legislature and Michigan State Board of Education. The Board determines policies for the management, care and control of the district's schools. The Board delegates authority to the superintendent and administrative staff to operate the schools according to these policies.

The Board meets regularly on the second and fourth Monday of the month at 7:30pm at Richards Middle School in the Idea Lab, located at 33723 Klein, unless otherwise indicated. All meetings are open to the public.