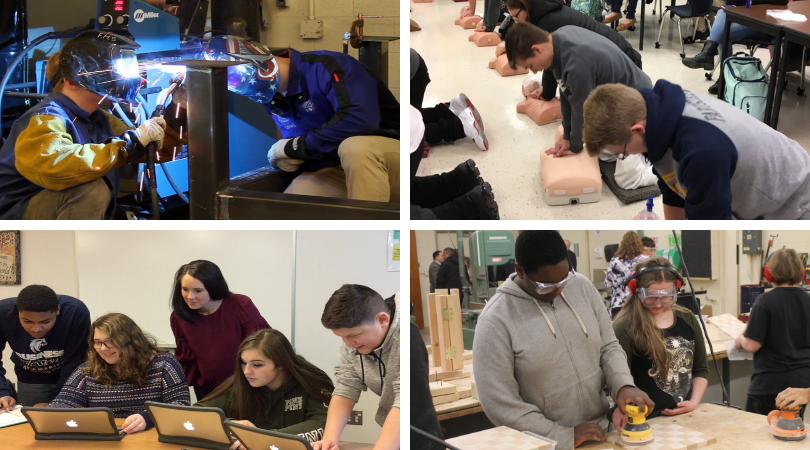 Welcome to Career Technical Education!
Students in Fraser have the opportunity to explore manufacturing careers like never before. Fraser Public Schools and the Society of Manufacturing Engineers (SME) announced that Fraser would be the newest PRIME® school. PRIME® builds a collaborative network of students, educators and industry professionals to provide high school students with advanced manufacturing career pathways, inspiring and informing their interest and awareness in manufacturing.

The national program provides students with practical experience, knowledge and skills using state-of-the-art technology and equipment, while allowing companies to support the career direction of youth through mentoring, internships and job shadowing.

The program will ultimately benefit all students, with awareness programs in the elementary schools and exploratory programs added to Richards Middle School. That way, students entering FHS in 9th grade already know what programs they would like to pursue, and graduate with certifications to help them start a career in those fields.

Fraser High School is the only PRIME® school in Macomb County and the second PRIME® school in Michigan.