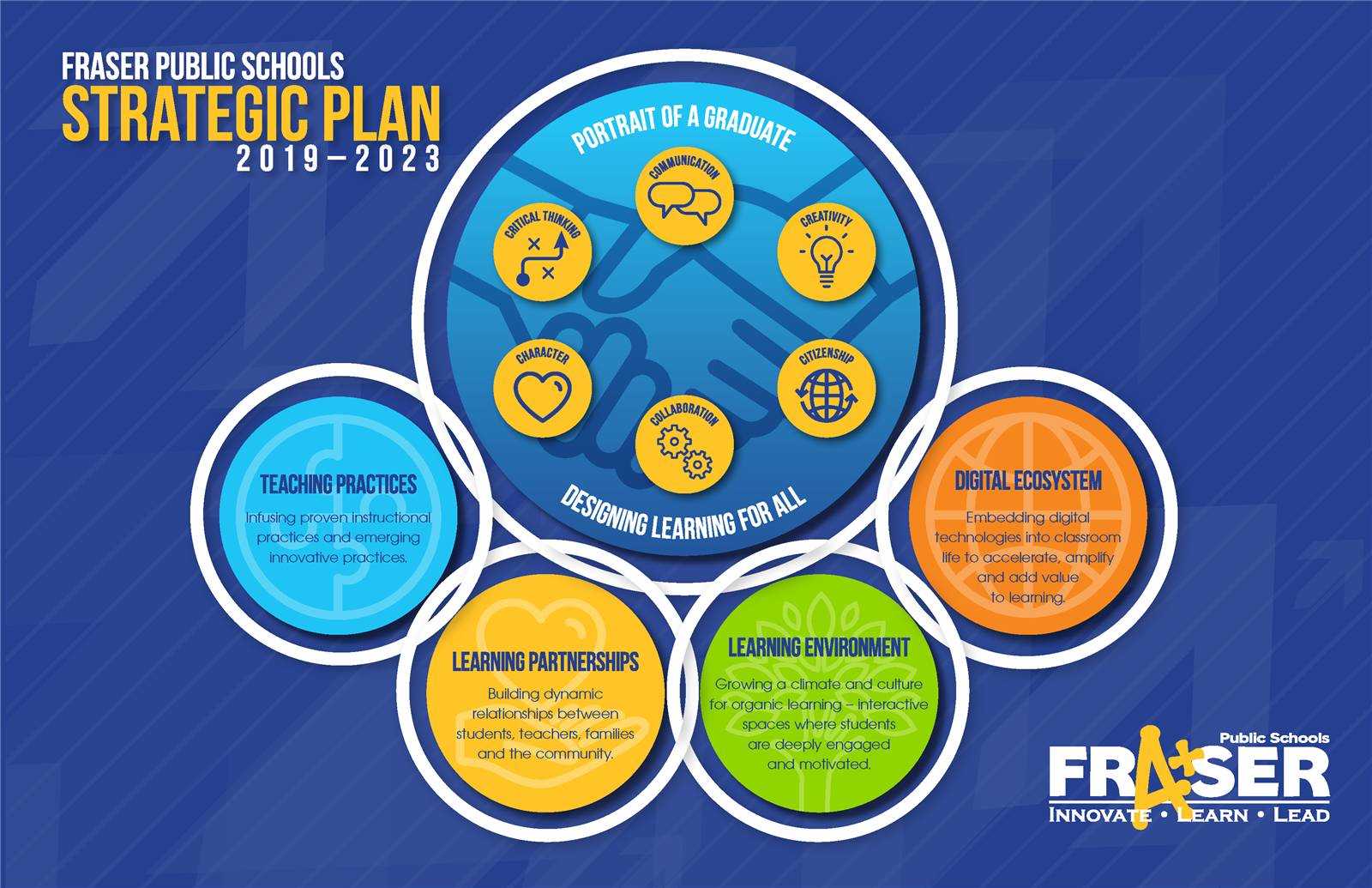 Goal 4 - Digital Ecosystem
Fraser Public Schools will leverage digital learning by embedding technology into learning environments to augment and promote learning.

Objective 1: Grow our capacity to engage and empower learners through technology.

Objective 2: Promote equity for learning through technology that builds a sense of agency for students and parents.

Objective 3: Use technology to increase our capacity to assess and provide feedback on achievement of intended learning outcomes.
Supporting Goal Four - Digital Ecosystem