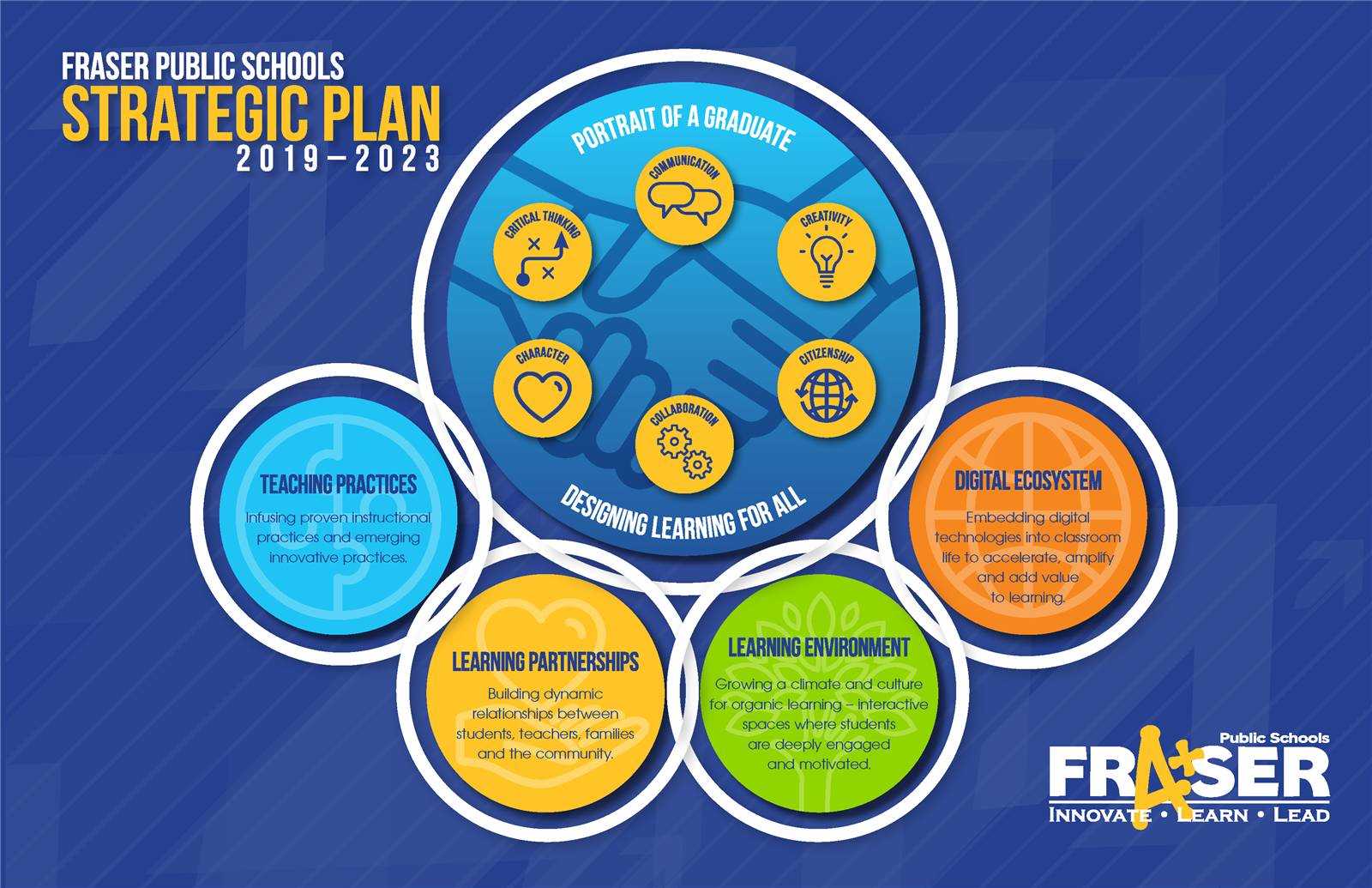 Goal 2 - Learning Partnerships
Fraser Public Schools will engage in multiple partnerships to provide a 21st century education to our students.

Objective 1: Implement work-based learning experiences K-12.

Objective 2: Conduct research of current District services and programs to determine if expanding services offered to the community in the areas of Mental Health, Parenting (encompassing Whole Child Tenets), and Threat Assessment.

Objective 3: Strengthen engagement and communication with parents, families, and staff throughout the Fraser Public Schools community.

Objective 4: Provide additional opportunities for student engagement in the school community.
Supporting Goal Two - Learning Partnerships