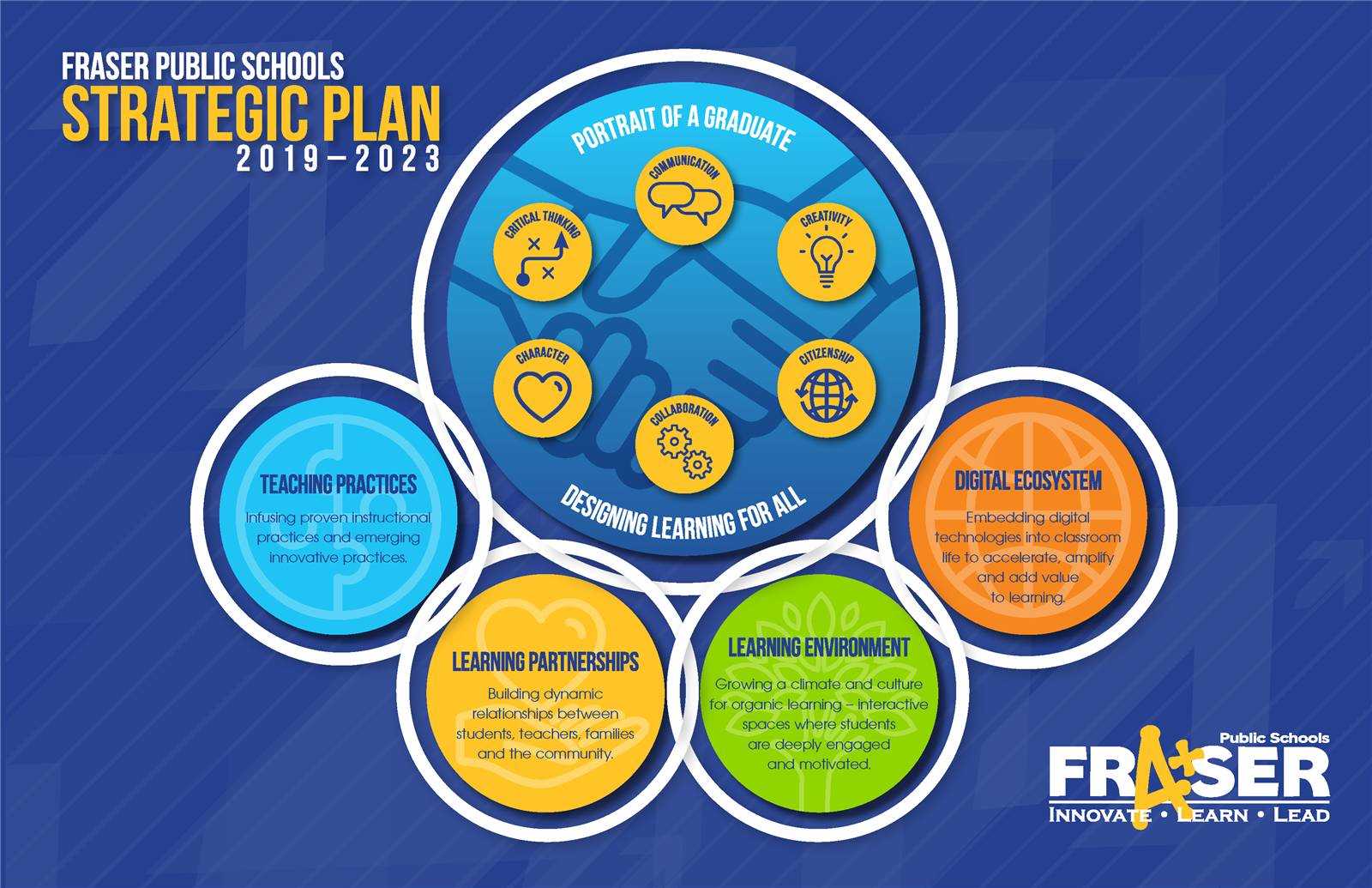 Goal 1 - Teaching Practices
Fraser Public Schools will implement opportunities for deeper learning using the Universal Design for Learning framework to increase student achievement.

Objective 1: Provide learning opportunities for students that are engaging and rigorous to promote high impact instruction.

Objective 2: Provide customized learning experiences for all students to achieve mastery through the implementation of a competency-based approach.

Objective 3: Facilitate opportunities for students to demonstrate the 6 C Deeper Learning Competencies: character, critical thinking, citizenship, collaboration, communication, and creativity.
Supporting Goal One - Teaching Practices